Brook Rural Museum cares for over 1,400 items dating from the 18th century to the 1950s. Together they tell the story of agriculture from the age of the horse, through the Industrial Revolution, and beyond. Read on for selected highlights from our collections.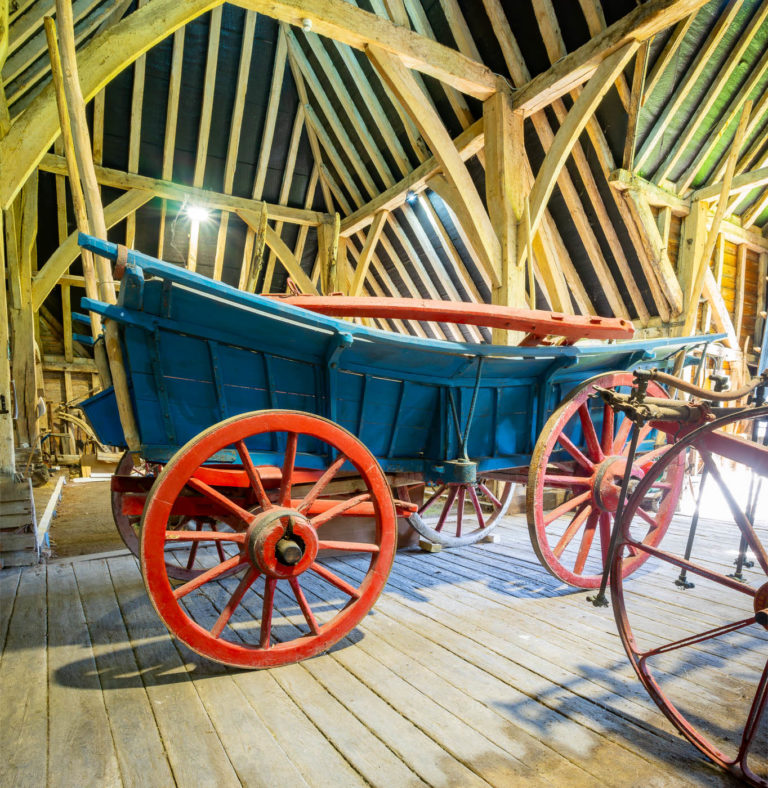 A classic Kent box waggon with four poles at the corners to allow extra stacking with hay or corn at harvest time. Also known as a 'Plain Jane' on account of the austere ornamentation, the front part is recessed and slopes in allowing for greater manoeuvrability.
This waggon was built in nearby Willesborough in the late 19th-century and used by the File family at Court Lodge Farm until it was sold to Wye College in 1957. On the name plate on the front you can see that 'Brook' has been painted out; this was done in the Second World War as part of a drive to obscure place-identifiers in case of invasion.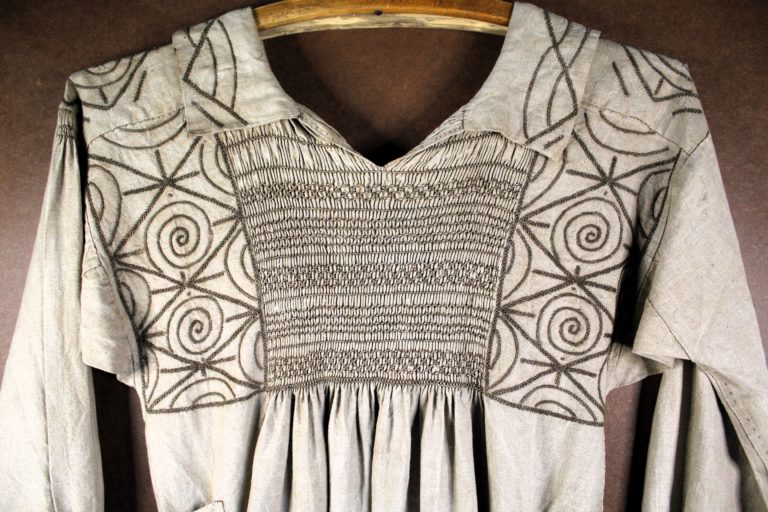 A smock-frock is an outer garment that was traditionally worn by rural workers throughout the 18th and 19th centuries. This finely embroidered man's smock-frock was probably for wearing on Sundays, rather than work, and indicates the pride that agricultural workers would take in their appearance and vocation. It is made from linen and has the characteristic 'tubes' (narrow unpressed pleats) held in place and decorated by smocking (on central breast panel), a type of embroidery in a honeycomb pattern that controls the fullness while allowing a degree of stretch.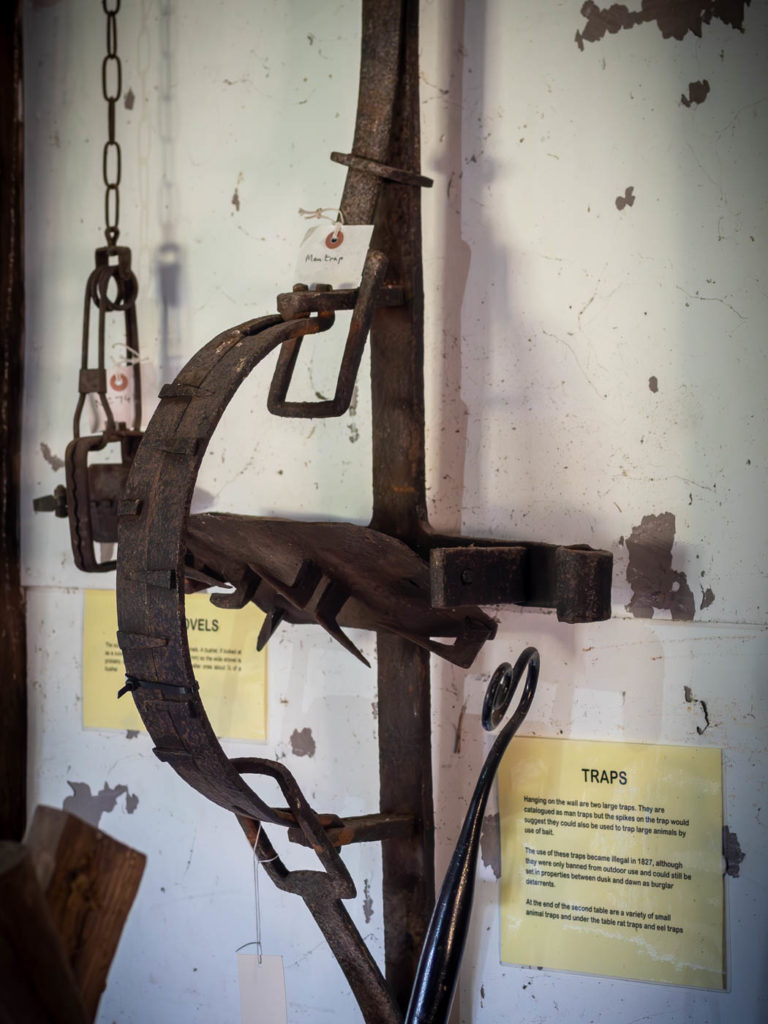 One of many gruesome traps in the museum, this is a reminder of the often harsh and desperate reality of rural life in previous centuries. Most of our traps were for animals like rats and rabbits, but these were for catching poachers and trespassers. 
It consists of two sets of teeth kept under tension by two steel springs. When stepped on it snapped shut across the leg making it virtually impossible to escape. They would often prove fatal, from either blood loss, shock or subsequent infection. Traps like these were made illegal in 1827, and it's also thought that rather than set on the ground they could be hung up in a conspicuous place to act as a deterrent.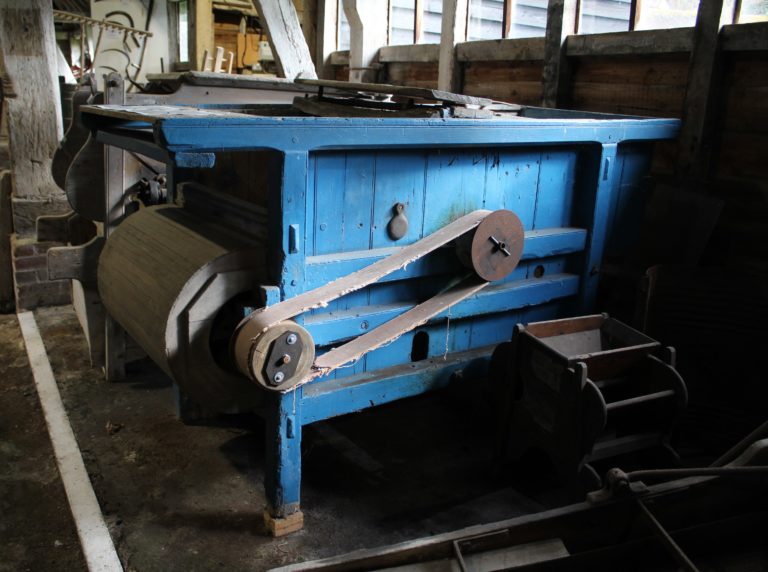 This machine represents a fundamental shift in the history of agriculture. It is a thresher, used for separating grain from the stalk and husks of crops. For centuries before, threshing was done by hand by beating the grain against the floor with flails.
This machine contains beaters, a blower and revolving drum for separating the grain from the chaff. A handful of men were needed to operate it and it could get through 10-12 bushels per hour (compared to 1 bushel an hour by hand).
The loss of hand threshing to mechanisation led to increasing rural resentment, erupting in the Swing Riots of 1830 (which started in the nearby Elham Valley), when machines like this were destroyed.